Unblocking roadblocks
As artists and creators started seeing digital works rise in value, they sought legal help (and a bit of Googling) to protect their works from getting stolen. Copyrighting creations isn't a novel concept, but using blockchain tech to secure works is somewhat a hazy idea to some.
Now one entrepreneur named Gilad, an artist and a tech visionary, saw the creators despair and wanted to solve this nagging problem. With knowledge in Ethereum and copyright law know-how, he founded Blokopi.
Battling the monsters
My job was to explain, as clearly as possible, the value he's trying to convey. Now, big artists have huge A&R and legal teams to secure their works. But how about up and coming indie artists, painters, and musicians with just the right budget? They, too, have the right to protect their work.
Side note: I'm also a musician with no legal team to back me up in the event of copyright infringement. Yikes.
The thought process
Before the project started, I interviewed Gilad on a discovery call and asked questions that would help me decide how to structure the copy and which angles would appeal to his intended customers.
After our discovery call, I started my research. A few hours went by and I'm gathering every thought that would shape the structure and clarity of the message.
In collaboration with the Ukrainian design and dev team, I went inside the wireframes to see how the flow and logic was laid out. There was a disconnect on the messaging and design, so I suggested a few ideas from coming an artist with zero blockchain knowledge perspective.
And so begins my journey deep into the legal and cryptocurrency rabbit-hole.
Above the fold
Bitcoin is slow on the processing side of things. Ethereum on the other hand is blazing fast. To convey this message, I wrote this line using what he said during our interview, "it's fast, secure, and can easily be verified using a unique string of numbers called 'hash' which I was a bit familiar." The rabbit hole goes just goes deeper and deeper.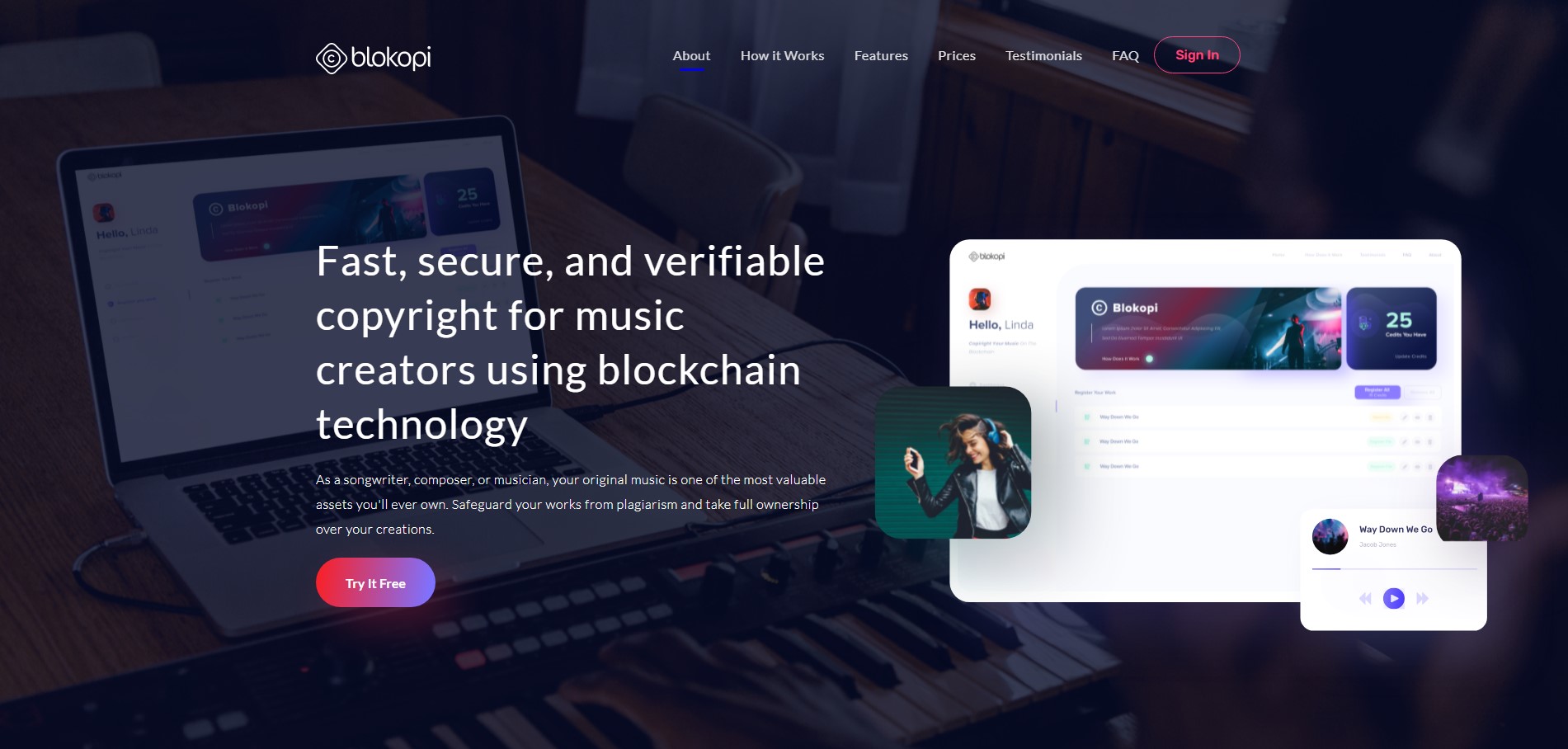 Project details:
Role: UX writer and Content Designer (Landing page and in-app copy)
Website: blokopi.com